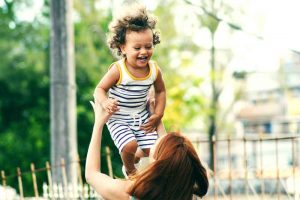 You know the old saying… kiddos are the "apple of my eye" – when they're not driving you crazy that is. In all seriousness, you spend a large part of your life trying to protect and provide for your kids. So, this is an important question: What happens to my kids if I don't have an estate plan? Well, it depends.
My Kid is:
An Adult. Leaving an estate without a plan can force your children to make tough decisions without your guidance, which increases the risk your children will disagree, and possibly take their dispute to court. Your children will likely also have to hire lawyers before they can inherit your estate. And you will not get to determine which child gets which assets.
A Minor. If both parents pass away, the minor child must have a guardian. If there are no estate plan documents naming a guardian, a guardian for your child will most likely be picked for you by a court (and this process can be challenged by multiple family members vying to be guardian). This guardian would then have discretion regarding how your assets are used for your child's benefit. If your minor child does not have a guardian, the county treasurer will hold onto your assets until a guardian is appointed or your child becomes an adult.
A Foster Child or Stepchild. Unfortunately, Oklahoma law does not consider a foster child or stepchild to be an heir if you have no will or trust. Without an estate plan claiming your foster child or stepchild as your child and directing your assets go to or be shared with your foster child or stepchild, your child would likely not inherit any of your probate estate.
My Fur Baby, of Course. Pets are considered personal property, and would likely be treated like your dining room set (hey, we didn't make the laws). If a friend or family member is unable to welcome your pet into their home, there is no guarantee your pet will find another loving home. You can provide for your pet in your Trust!
Call us to schedule a FREE strategy session to help make sure you get to decide what happens to your kids if something happens to you. call us at 405-753-1504 to schedule your strategy session today! Watch here to learn more about Rainey Law and how we can serve you!