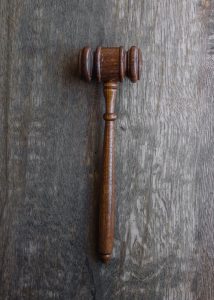 A company recently asked us to review an employee handbook to ensure the business's and the employees' rights are protected and up to date based on Oklahoma Law. Our review and updates addressed a multitude of legal issues, including Oklahoma's recent legalization of medical marijuana.
Oklahoma passed State Question 788 over a year ago, allowing Oklahoma residents (with a physician's recommendation and approval from the Oklahoma State Department of Health) to become medical marijuana patient license holders ("Patient(s)"). On average, one out of every 33 Oklahomans is a Patient, and the number is growing. Businesses and employees in Oklahoma should understand their rights regarding the legal use of medical marijuana in this evolving area.
Employers' Rights* to Prevent Interference with Business:
Right #1: Prevent Marijuana Use at Workplace. An employer may prevent employees from using marijuana at work by: (A) Disciplining, discharging, or otherwise penalizing an employee who possesses, consumes, or is under the influence of marijuana while at the workplace or while performing employment-related obligations; (B) Maintaining written policies regarding drug and alcohol testing; and (C) Refusing to accommodate or permit marijuana on the premises of any place of employment or during work hours.
Right #2: Maintain a Safe Workplace. An employer may penalize an employee based on a positive drug test for marijuana if the position involves "safety-sensitive job duties," including handling hazardous materials; operation of machinery, power tools, and critical infrastructure and utilities; firefighting; dispensing pharmaceuticals; carrying a firearm; and direct patient or child care.
Right #3: Maintain Federal Funding/Business or License(s). An employer may penalize an employee if there is potential for the employer to lose a federal license or monetary interest because of the employee's testing positive for marijuana or status as a Patient.
Right #4: Refuse to Reimburse Marijuana Expenses. An employer may refuse to reimburse or provide insurance to reimburse the Patient for marijuana expenses.
Employees' Rights Against Discrimination:
Right #1: No Discrimination for Patient License or Positive Drug Test Alone. Employees in Oklahoma have a right to not be discriminated against at work because of (1) their status as a Patient or (2) a positive drug test result for marijuana use (if the employee has a valid patient license). This means the employer cannot discriminate against, refuse to hire, terminate, discipline, or subject the employee to additional terms, conditions, or limitations solely because the employee legally uses medicinal marijuana. (Note: This right is subject to the Employer's rights above.)
Right #2: Maintain State Issued Licenses. No person may be unduly withheld from holding a state issued license based on person's status as a Patient. For example, Oklahoma cannot deny a person a medical license, a nursing license, or a legal license because the applicant legally uses medical marijuana. However, some employees, like doctors or nurses legally using marijuana could still be penalized at work (See Employer's Right #2 above).
We're pleased to schedule a free consultation at our offices to review your employment application, employee handbook(s), written employment policies, or disciplinary measures to ensure your rights are protected. Contact us at 405-753-1504 to schedule your appointment today!
Watch here to learn more about Rainey Law and how we can serve you!
*Rights based on 58 O.S. § 427.8 are not effective until August 30, 2019.