*|MC_PREVIEW_TEXT|*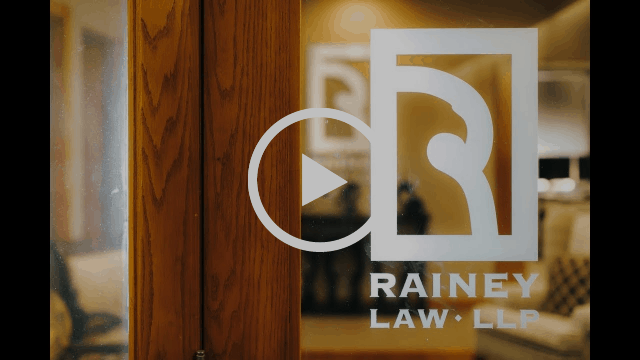 Peace of Mind Through Estate Planning
"5 Reasons to Take Charge of your Estate Planning"
We recently sat down with a young couple who has a 6 year old little girl, and plans on growing their family. The couple thought having an estate plan felt like "something responsible" they should do, but weren't sure why it would be so important since they're not "old or rich" – this is a common misconception. It's just as important for young couples to protect their families with an estate plan whether they have $500 or $500,000.

Top 5 reasons young couples should have a Revocable Living Trust:
Choose Guardians for Your Kids. We believe you should decide who will take care of your kids if something should happen to you, because nothing is more important than family. With no estate plan, this life changing decision falls to a probate court. Family members don't always agree, and without your directives, they'd be forced to hire an attorney to argue for custody of your children. It's important to create an estate plan that includes clear directives from you to protect your children, and preserve family relationships.
Choose How and When Your Children Will be Provided For. If something happens to you while your children are minors, they cannot immediately take control of your assets. Not having an estate plan in place would require a court to again step in and appoint someone to manage the assets until your children are 18. This often leads to additional attorney fees, court expenses, and time your children must wait for clarity and certainty in their lives.
Choose Who Receives Your Assets. We understand you worked hard for personal property and financial assets. If you have no estate plan determining who you want to receive those assets, the law will decide for you. Sometimes the law leads to strange outcomes falling far short of what you wanted for your family. For example, consider a married couple in Oklahoma with two children. If one spouse dies, say the husband, then his wife would only take half of property while the children would split the other half, rather than the wife taking all the property to support herself and the children. To make matters worse, if those two children are minors, then the court would need to appoint a guardian or conservator to manage their half of the property (assuming you have no estate plan with #2 above).
Choose Who Manages Your Estate. Estate planning allows you to choose one or more people you trust to ensure your estate plan is followed. This person would also close bank accounts, administer the estate, pay debts, etc. A court will decide who manages your estate, if you have no estate plan that specifies the people you most trust to take care for your estate.
Keep Your Financial Information Private. If you're a younger couple, you grew up in the internet age, and have seen the world continue making everything public on social media platforms. You likely work hard to keep your financial information and decisions private. If you have no estate plan, or only a will, information on all your assets and beneficiaries will be immediately available to the world via the internet once a probate case is filed in any county. We don't think it's anyone's business how much you made, what you have, or where you want it to go. A revocable trust will more effectively and privately accomplish your goals.
We'd love to help you create an estate plan that immediately protects and preserves your family relationship and legacy. Complete our Online and Secure Estate Planning Worksheet, and we'll contact you to schedule a free consultation at our offices.
Best regards,
Rob
Rainey Law, LLP
Attorneys and Counselors at Law
(405) 753-1515 Rob's Direct Line
(405) 753-1500 Main Line
(405) 753-1501 Fax Line
Our mailing address is:
Rainey Law, LLP
1601 NW Expressway, Suite 600
Oklahoma City, Oklahoma 73118-1460
Copyright © 2018 Rainey Law LLP
All Rights Reserved