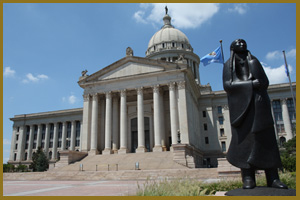 Do You Need a Revocable Trust?

Estate Planning Infillable Worksheet*
Do You Need a Trust as a Part of Your Will?
When Should I Have My Estate Plan Reviewed?
Your Will as Written by the Oklahoma Legislature
Bonds Exempt from OK Estate Tax
Corporate Executive Summary – Fillable Worksheet (pdf)
Limited Liability Company – Fillable Worksheet (pdf)
Understanding the Oklahoma's Advance Directive & Other Health Care Planning Tools– Your Right to Decide (pdf)
*If you have trouble opening this document, please ensure you have the latest version of Adobe Reader, available here for free: Download the latest Adobe Reader.